Vincenzo Carrubba
Catania (Italy)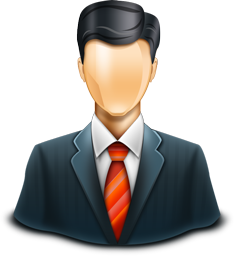 Personal Information
Accomplished systems administrator with 15 years of experience managing server infrastructures and data-center operations across multiple platforms (Unix, Linux, MACOSX, Windows). Effectively plan, install, configure and optimize the IT infrastructure to consistently achieve high availability and performance.
Web master and web designer experienced in designing, producing and hosting web sites, web pages, photographs, graphic pictures and logos
Employment
Web Designer, producing and hosting web sites, web pages, photographs, graphic pictures and logos
Systems Administrator in charge of the Siracusa and Ragusa areas. Managed Windows domain controller, network security, server and client updates. Optimized the local infrastructure in a unique way and obtained admin access to all corporate servers to share the optimizations.
2002 - 2007
Systems and network administrator
Freelance
Implemented wired and wireless networks. Designed and implemented systems and networks based on Linux servers. Implemented firewalls. Installed several CMS based web sites. Lectured several computer courses.
2000 - 2002
Systems and network administrator
AR.CO. s.r.l.
As manager of the IT system and security designed, installed and administered a server farm with 10 Siemens multiprocessor servers. The operating systems used were: Windows 2000 Server, SCO Unixware and OpenServer, Novell Netware, Linux-Red Hat, Slackware, Mandrake, SELinux. Importance has been given to security systems with constant updates, digital certificates, encryption, different levels of firewall, RAID, backup and redundancy where possible. Among the services implemented, HTTP (IIS, Apache), FTP, LDAP, SSH, DNS, ESMTP (Sendmail, Postfix), IMAP, POP3, SCO Tarantella. Attended a refresher course on Storage solutions in Cork, Ireland at the EMC2 headquarters. In less than a year promoted to senior System Administrator and manager of IT systems.
System Administrator in my city's first Internet Service Provider. First experience with SCO Unix and CISCO routers. Responsible for Tier 1 and 2 support for approximately 300 users for the first ISP in my city. Promoted to Jr Unix System Administrator in less then one year achieved the position of Network Administrator in charge of all the CISCO routers in the network.
1 May, 2013 - 31 December, 2014
Photographer
Photographic post-production, video editing, web and IT administrator. As a second photographer I capture details, portraits, important moments and emotions all with a "reportage" style. I select and develop photos to be printed in albums, edit videos using Adobe Premiere and Final Cut Pro.
Education
1992
Diploma di Ragioniere e Perito Commerciale indirizzo sperimentale
2014
Codecademy - PHP | HTML | CSS | Javascript
Skills